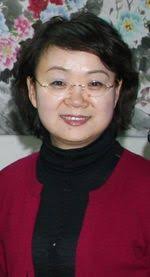 Huijuan Zhong

A storied Chinese pharma player is aiming for a second shot at joining some pre-revenue biotechs on the Hong Kong Stock Exchange, in an IPO that could fetch anywhere between $500 million and $1 billion.
Hansoh Pharmaceutical Group re-filed its application after first laying out its pitch last September. While it had initially pencilled in $1 billion, a source is now telling Reuters that the new range will be $500 million to $800 million — while another indicated $800 million to $1 billion.
A storied company running a profitable innovative and generic drug business in China, Hansoh booked a revenue of $1.15 billion (RMB 7.72 billion) last year, almost half of which was from oncology products, translating to $283 million in profit.
Other key therapeutic areas include the central nervous system, anti-infectives, diabetes, gastrointestinal and cardiovascular.
The company did not explain why its first IPO attempt didn't go through, but disclosed that Boyu Capital joined Hillhouse as a big institutional investor this January, committing around $248 million for a 3% stake. According to the filing, the corresponding valuation was almost $8.3 billion.
Huijuan Zhong, founder and chairlady of the group, retains control of the company through an indirectly held stake that registers at more than 75% even after the transaction. Zhong is one half of a power couple towering over China's pharma industry: Her husband, Piaoyang Sun, is the head of Jiangsu Hengrui Medicine, internationally known for a PD-1 drug Incyte paid millions to partner with.
Cen Junda of Apex Medical claims 19%, while Hillhouse Capital is in for less than 3% based on a 2016 cash infusion.
While first-to-market generics — including copycat versions of the antipsychotic olanzapine and chemotherapy drug pemetrexed — will remain a core focus for Hansoh as a public company, it also has an ambitious plan for the novel compounds in its giant pipeline, which totals "nearly 100 drug candidates."
In its application, Hansoh spotlighted four of these among the 30 assets it's looking to launch between now and 2020: HS-10296, an EGFR tyrosine kinase inhibitor for non-small cell lung cancer; flumatinib mesylate, which attempts to treat chronic myelogenous leukemia by targeting the Bcr-Abl gene; hepatitis B drug HS-10234; and a long-acting GLP-1 therapy dubbed polyethylene glycol loxenatide.